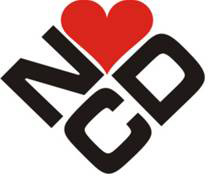 NATIONAL COMMISSION ON DISABILITY
 NOTICE
The National Commission on Disability (NCD) is conducting a comprehensive household Survey in region 4 Demerara-Mahaica.
This household Survey is aimed at ascertaining the number of persons living with disabilities, their living conditions, needs, capacities, locations and contact information.
Subsequently, telephone Interviews will be done to obtain additional information of PWDs in accordance with the Survey's Instrument.
The survey's Field Verification exercise continues until June 30, 2022.
The NCD is urging all Persons with Disabilities, their parents or guardians who have not yet provided Field Staff with PWDs contact information to do so before the June 30, 2022 deadline.
NCD's Field Staff can be identified by the NCD's Badge which depicts multiple forms of disabilities.
The staff are also wearing navy blue surveyor safety vest with the NCD's logo.
Be accounted for and benefit from the various services available in Guyana for Persons with Disabilities.
A MESSAGE FROM THE NATIONAL COMMISSION ON DISABILITY!